I don't know about you, but Quick-Fix Vegan is exactly the kind of cookbook I need right now. February always feels like an annual reality check. Even when I avoid make New Year's resolutions, my subconscious heads into January with lofty goals. From new healthy eating habits to more exercise to becoming a superwoman at work, it's nearly impossible for me to reach those self-imposed expectations.
Early February is when I first take a step back, realizing that one month of the New Year is complete and I'm completely off track from the path neatly laid out in my brain. The fact is, life happens!
Over the years, I've learned to accept and even embrace this pattern to help me constantly move forward. This month is my time to find what works, and right now, it's easy, healthy recipes …
Quick-Fix Vegan for Healthy, Homestyle Meals in 30 Minutes or Less
January is when I read those in-depth, uber-healthy diet books, but February is when I nestle into everyday cookbooks like Quick-Fix Vegan. Robin Robertson is my favorite fallback cookbook author for simple meals. She uses "normal" dairy-free foods and keeps the ingredient lists and instructions relatively brief. The last thing I need when trying to be superwoman is an overwhelming recipe!
Robin also spices things up by incorporating globally-inspired cuisine – in other words, recipes that draw upon the menus of Morocco, Greece, France, Korea, and beyond, but use ingredients that I can find at any old grocery store.
Visually speaking, Quick-Fix Vegan is a simple, no frills cookbook. Robin opens with a quick intro and some time-saving tips, and then jumps into the recipes for starters, snacks, stovetop meals, pastas, soups, sandwiches, salads, make-ahead casseroles, sauces, and super-easy desserts. It's clean and easy to follow with a simple font, color contrasted ingredient lists, and one recipe per page. Totally my style.
Sample Recipes from Quick-Fix Vegan
For a taste of what's inside Quick Fix Vegan, Robin gave us permissions to share these three recipes with you. Enjoy!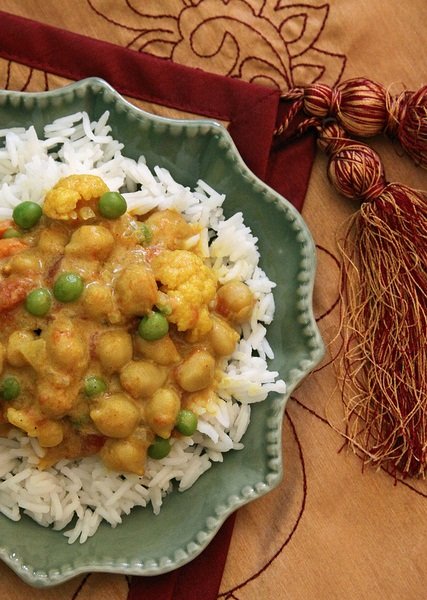 Have you seen enough? Quick-Fix Vegan is available to purchase on Amazon.
5 out of 5 stars (based on 1 review)
Simple, just what I needed
This isn't a lofty recipe book with unique from-scratch creations. It's an everyday collection, that yes, sometimes relies on convenient ingredients. It's packed with nutrition, flavor, and ease. In the end, that's really what I'm looking for at dinnertime.